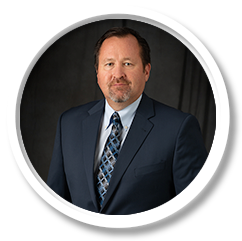 Vice President Supply, Marketing & Logistics
Jayson Busch joined Kern Energy (Kern) in 2017 and currently serves as Vice President – Supply, Marketing & Logistics. In this role, he oversees the purchase of crude oil and the marketing and sales of processed California Clean products. Busch joined the Kern family in 2009 as Vice President at Kern Fuels Research, a Kern affiliate company, a role he continues to fulfill overseeing daily business operations.
Busch has more than 20 years of experience leading sales, purchasing and logistics for multimillion-dollar petrochemical businesses, including 15 years at Ashland Global Specialty Chemical Inc., a chemicals company serving customers in consumer and industrial markets. Throughout his tenure with Ashland Inc., he served in numerous sales and supply managerial roles like Chemical Sales Manager, Regional West Coast Supply Manager and West Coast District Sales Manager
Busch's desire for perfection combined with his multifaceted knowledge of the sales and marketing of petrochemicals bring immense value to Kern, but his dedication to fostering authentic relationships with his team, customers, suppliers and industry peers are what makes him an exceptional leader.
Busch earned a Bachelor of Science in Business Administration from California State University, Chico. In his free time, he enjoys camping, hiking and spending time with his wife, Deana, and children, Joseph and Juliet.