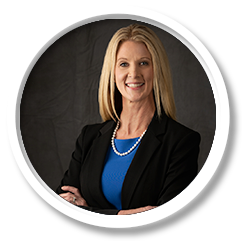 Vice President Regulatory & Public Affairs
Melinda Palmer joined Kern Energy (Kern) in 2011 and is one of California's leading experts on renewable low-carbon fuel production, which is critical to a sustainable Climate Change solution. As Vice President – Regulatory & Public Affairs, she develops strategy and leads advocacy and engagement with agencies, elected leaders, trusted community partners and organizations. Palmer is a trusted voice that recognizes the importance of building partnerships that drive industry innovation, support job creation, and improve the environment.
Prior to joining Kern, Palmer served in regulatory compliance positions with Shell Oil and Big West of California. She was responsible for the development of compliance reports to regulatory organizations, internal audits on the effectiveness of compliance policies and served as a liaison between management and personnel. She also oversaw environmental compliance within the organizations.
Palmer serves on the California State University, Bakersfield (CSUB) Foundation board, the Government Relations Committee for the Bakersfield Chamber of Commerce, a member of the AB617 Arvin-Lamont Community Steering Committee and has been a RAMP (Runner Alumni Mentor Program) mentor for CSUB.
Palmer earned a bachelor's degree in chemistry from California State University, Bakersfield and is proud to be a native of the community. In her free time, she can be found training for her next half-marathon or spending time with her family.